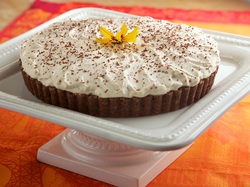 To order a Coffee Toffee Pie
1) Send an email to Kimberly Jessup  (KimberlyJessupPies@gmail.com)
2) Specify how many pies you would like (Cost $45 each) .
3) When (date) you would like to pick up or see if Kim may be able to deliver it to you.
10% discount on five or more pies ordered.
Kim for Thanksgiving and Christmas beginning in October.
The pie is the perfect dessert for any holiday get-together!
Photographs by Jaydee Reeves